I'm Ravi Raman, nice to meet you!
"Working with Ravi was one of the best decisions I've made in my career. I came to him looking for industry tips and best practices; instead, I received an education into what makes us human."
Lead Product Manager, Facebook
If you are looking to elevate your leadership capacity and performance in your work, and are sincerely interested in learning how to unlock the innate capacities within you to do so, this is the right course for you.
Through thoughtful teaching, interactive exercises and lively group discussion, the Transformative Leadership program will help you:
Learn and apply the first principles behind modern leadership
Experience the power of building connections with people and teams
Realize what it means to be truly effective vs just productive
Unleash creativity to solve problems and innovate beyond your "pay grade"
Operate and make decisions from a place clarity and confidence
Connect with a group of committed leaders and high performers 
...and much more!
During this 5-week - LIVE - group program, we will explore the hidden dimensions to performing well and leading powerfully at work, without relying on blind luck or the capacity to muster insane amounts of effort. It is all about developing a much deeper understanding of how the mind operates, and the brilliant capacities that lie within, resting dormant.
This course will run for 5 weeks from January 11th - February 15th and feature:
Live classes on Tuesday evenings (from 5-6:30 pm Pacific Time - USA).
Live Q&A sessions on Thursday evenings (from 5-6 pm Pacific Time).
Access to resources supporting continued growth and development.
Connection to an alumni community of growth-oriented high performers.
BONUS! 
The first 10 students to enroll will receive a complimentary 1-on-1 coaching session to support deeper application and understanding of the material covered in the program.
F.A.Q.
What's the cost of the program?
Tuition is $1,800 USD.
What is the refund policy?
I stand behind the power of the transformative coaching that is the basis for this course. However, if you demonstrate a commitment to showing up and applying all the principles explored in the course, and yet you are not satisfied, you may request a full refund at any point prior to the conclusion date of the course.
Do I need to attend all the classes?
It is highly encouraged that you attend as many sessions as possible. The power of this program will be based on the depth of conversation within the group. If you miss a few sessions, that's OK, as recordings will be available. However, all students should plan on missed classes being the exception and NOT the rule!
How do I enroll in the program?
On November 1st this page will have a link to a short application. Once you apply, we will respond promptly with the next steps to complete enrollment.
Why do I need to apply?
To ensure that this program is a good fit for all students, an application is required prior to enrollment.
How many students will be admitted to this program?
This course will limit enrollment to a maximum of 24 sincere professionals looking to transform their level of leadership and overall effectiveness at work.
Questions?
Email: [email protected]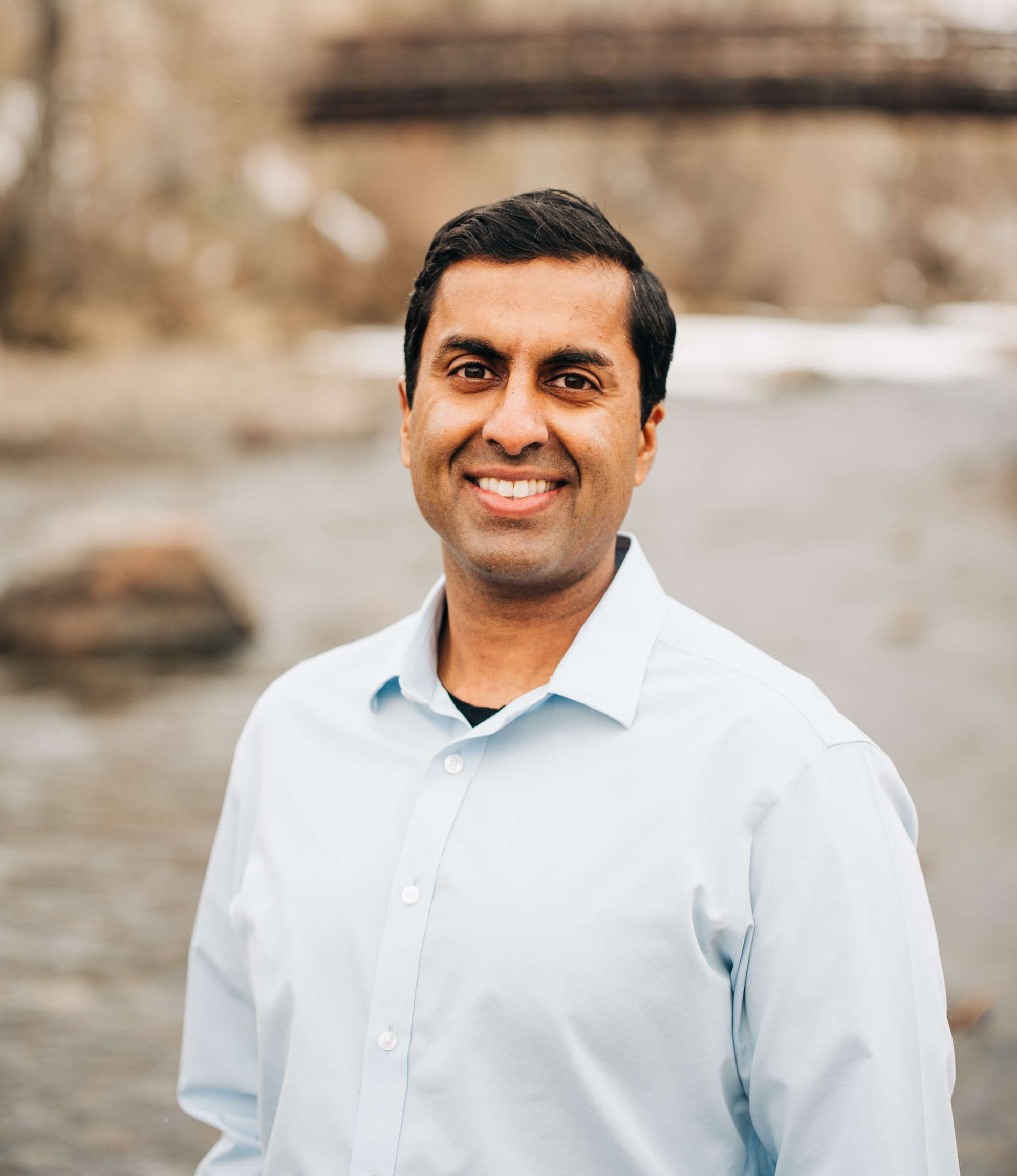 Ravi Raman, is the creator and coach for this course, and a former Director and 14-year Product Management and Business Planning veteran at Microsoft. Ravi is an Executive Career Coach with clients currently at Microsoft, Facebook, Amazon and numerous fast-growing Startups.
Ravi has helped hundreds of professionals elevate their performance and leadership with less effort and none of the stress. He is a certified Transformational Coach and former board member of the International Coaching Federation in Colorado.
When he is not working with clients, Ravi loves spending time in the lake-country of Minnesota with his family, playing with his rescue dog and exploring the world.